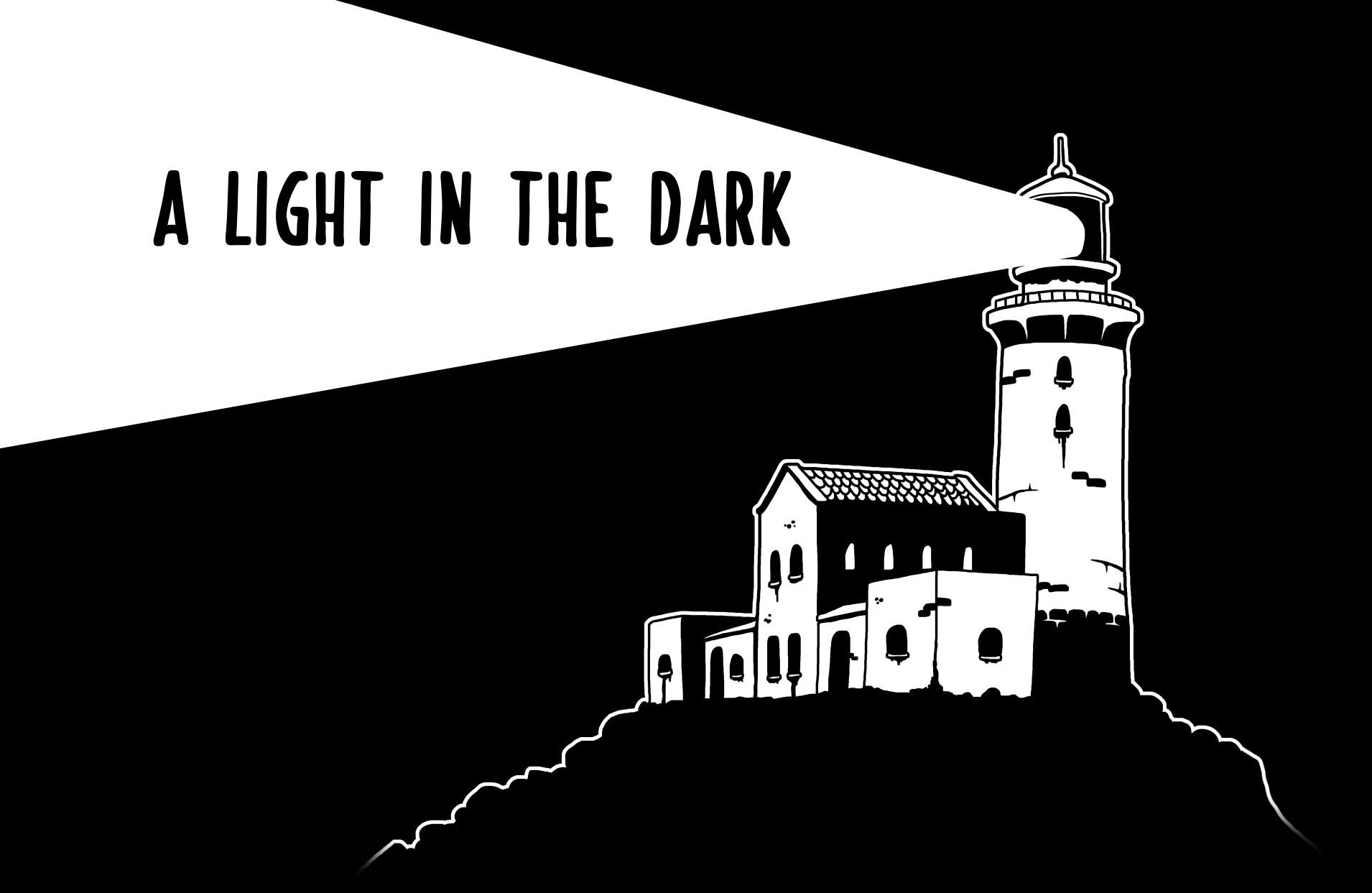 A Light in the Dark
A downloadable game for Windows
A Light in the Dark is a 10-minute (unless you die earlier!) survival game, rendered in pure black & white. Development begun during Black & White jam hosted by Lone Rabbit.
Fight to save yourself and the lighthouse from a giant lovecraftian monstrosity. Barricade windows and doors, keep the light going and slow down the unrelenting mass until dawn comes. Only the sunrise can save you.

Game's about 30% done - most of the art is in, we're building gameplay at this moment. Current build features no gameplay, but showcases the looks of the game, which will remain mostly unchanged.


Authors:

Slaur3n - 2D art and animation
Stevoleblanc - GUI and shaders
BAUM - Music and sound
Festus - Gameplay design, programming and shaders

3rd party assets used in production:
Smart Lighting 2D by FunkyCode
Survival Game Sounds by Cafofo
DoTween Pro by Demigiant
Install instructions
Unzip the downloaded file, and run TheLighthouse.exe.

Comments
Log in with itch.io to leave a comment.
Show post...

good prototype
Excellent choice!
I enjoyed playing the project, which applied the B&W Game Jam theme perfectly, the graphical design and sound effects were superb, both the main character and environments looked great, although less action and more waiting part was a bit off, but overall, great game. I give it 3 stars.
If you want the full review, check out the video. Your game is second on the list. Thanks.

Thank you for checking the game out, Niven! The "less action" part is probably tied to the fact that there's no gameplay implemented in the current build ;). We're estimating it'll take up to 3 weeks to program all the mechanics in - the build you played was just a showcase of art, sound and music (and the systems that manage them).

I now realize I should've probably displayed a note on the title screen. Sorry about any confusion! Do come back in some time when we finish implementing the gameplay.
Cheers!

Of course, I understand, if you watch the video I mentioned that the game was a showcase and for that I applauded it a lot. Thanks again, hope to see the full game and definitely I will be glad playing it! Cheers!
I couldn't resist going left!

The art and sound came together really well, looking forward to seeing future updates on this.
Thank you for checking our work out, Andaroo. We should be done in 3 weeks or so. Will post a devlog when that happens. Cheers!